How To Optimize GMB For Local SEO? Step By Step Guide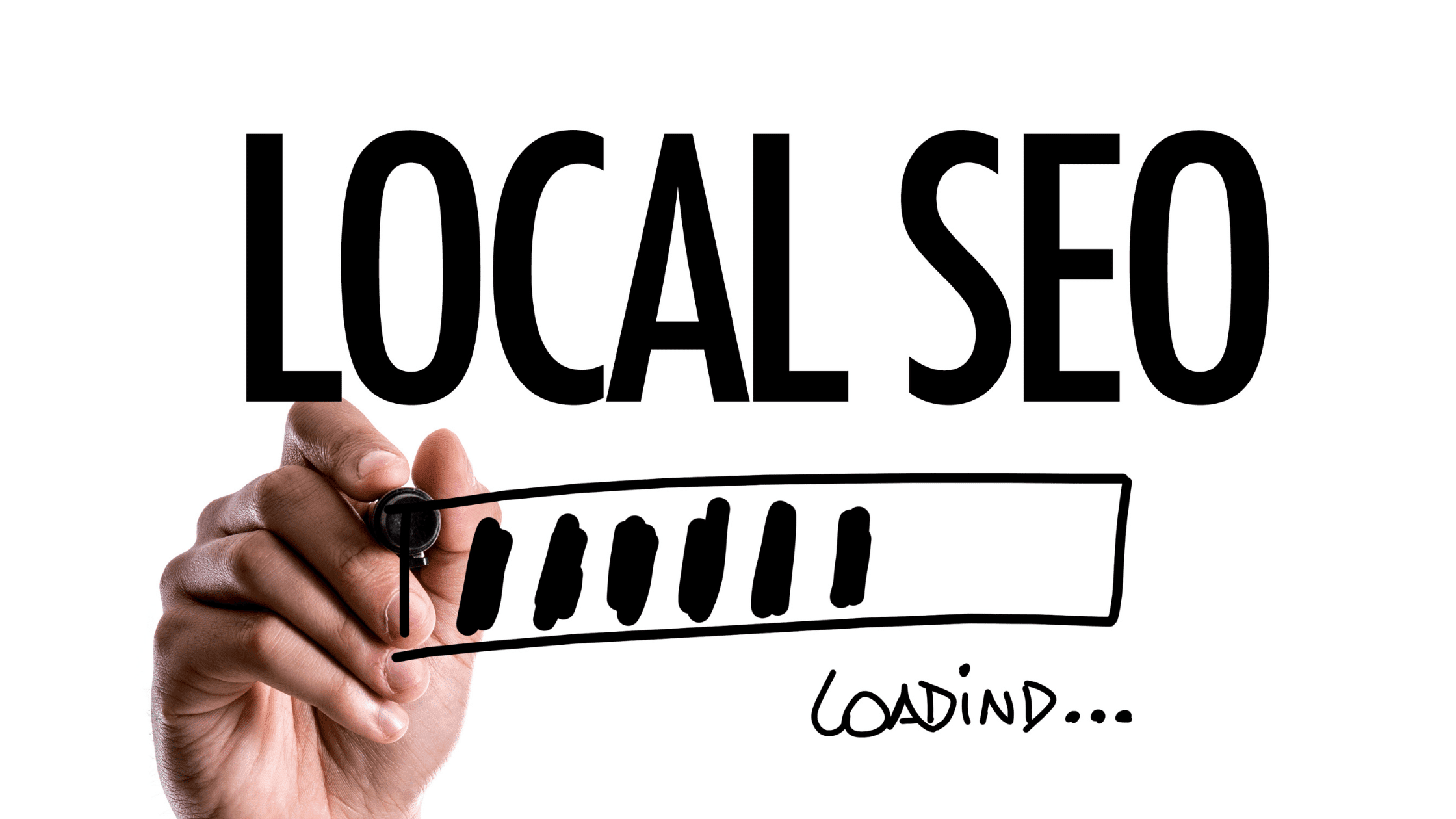 As a business owner yourself, you should know how competitive it is to rank your business. There's so much competition from small local businesses that you're feeling overwhelmed! The good news is that there is a different way to rank your business! Google My Business is a free tool that helps you rank your business locally with a precise marketing strategy.
You can use GMB to stay relevant in the industry, build your brand and generate new business leads. It's easy to use and it's free to join as well as helps you to stand out from the rest of the competition.
In this blog, we are about to disclose the ins and outs of how to Optimize and Rank Google My Business for local SEO.
What is Google my business?
We already mentioned that Google My Business is basically a tool that lets you manage and optimize your own personal Business profile on Google. Through it, you can generate more info about your business like the location, customer reviews, hours of operation, photos, and more for the people to see when they search for your business.
GMB doesn't replace your existing website with anything new. Instead, it adds more value to your business as well as makes a solid public identity through Google listing. The system is so awesome that it will show your profile to users regardless of the device or browsers they are using. This way, you can cover a larger ground and aim for higher traffic eventually.
The GMB profile is also a part of the Google Search Console. This means that you can access it from your Google account and get insights about how people are finding your website through Google search.
How Google My Business helps business?
There are a few things that Google My Business can do for your business.
GMB lets businesses get ranked in Google Maps. This is beneficial because users can easily find your location when they perform a local search on their devices. GMB also helps to improve the visibility of your website and make it easier for customers to contact you directly from the listing.
GMB increases customers' trust in your business. With GMB, you can showcase all the great things about your company that customers might not otherwise know about. The more information you provide, the more likely customers are to trust your business.
With GMB you can increase website traffic. You can add links to your website, blog, and social media accounts to drive potential customers directly to your site.
It increases sales with Google AdWords Express. Your business listing is free with GMB and you can use the optimized listings in Google maps. This means that when users click on your Google Maps listing, they will be taken to a set of local search results where your business appears at the top. If someone clicks on your ad and then purchases something from you, that's money in the bank!
GMB helps monitor how customers reach out to you. Optimizing for organic traffic helps provide insights into how people behave when they visit your website. With this information, marketers can understand what visitors expect from the website, and work on making changes to improve customer satisfaction.
GMB connects you with your local customers. If you're looking to expand your services or products to a new market, then it's important to know how to target the right audience. Google My Business can help by providing insights about your audience's demographics and interests.
GMB gives you an edge over your competition. Because not all businesses are using GMB, it will give you an advantage by helping you to rank higher in search engine results pages (SERP).
Using GMB makes managing your online presence easier. As a business owner, you have more important things to do than worrying about your website's SEO. GMB takes care of that for you, so you can focus on your business.
In a word, there are so many advantages you can get if you optimize Google my business for your business profile listing. It helps boost your business in a way that could rival top-grade advertisement companies. So now you understand the importance of GMB and what it can do to take your business to the next level.
How to set up Google my business?
First thing's first. Setting up your business on Google maps can be an effective way to get found by new customers who may otherwise not know about you.
To practice adding and editing your business info in the web app and verify that:
You have a Google account
You are signed into it
From there, simply follow these steps below:
Open Google Maps on a computer or mobile device.
Type the name of your business or Establishment Name into the search bar.
Choose "Search for all businesses" from the results.
Select your business when it appears on-screen and then, click on "Claim this business".
Finish it by going through a verification process displayed on your screen and you are done.
But, if you don't see your business listed or nothing comes up naming your business, then you have to start from the beginning by creating a Google My Business profile.
The procedures are given below-
Create a Google account if you don't have one already.
Head over to google.com/business and click on "Start Now".
Enter your business information into the form provided. This includes your name, address, website, and phone number.
Verify your ownership of the business by following the instructions provided. You can do this by mailing a verification postcard to your business address or by verifying through a phone call or Google search.
Complete the profile by adding photos and videos of your business, a description of your products and services, and a list of the things that make you unique.
Optimize Google my business by using keywords in descriptions, titles, and headings. Optimizing for SEO will help get your website ranked higher in search results.
Manage all aspects of your profile from Google Search Console to respond to reviews from customers.
Add links from other online profiles like Facebook or Twitter to attract more people to your website.
Encourage customer feedback by rewarding loyal customers with discounts and free promotions while providing excellent customer service at all times.
There are a lot of things to do in order to get your business onto Google Maps and even more to optimize it for better visibility. But, following the steps above will at least get you started on the right path. And, as always, if you have any questions or need help with anything, feel free to reach out to us and we would be more than happy to assist.
Do and Don't of google my business
As this is the fastest train to boost your business for better outreach, there are strict rules and regulations you should stick to in order to get this right. Optimizing your GMB listing is a requires you to-
Use relevant info with 100% accuracy for your business as the business owner
Avoid content that is prohibited by the Google authority
Abide by the policies set by GMB guideline
Avoid inserting sensitive and private info (i.e. bank account, valid NID, etc.) into the GMB listing
Google authority made sure to properly explain the terms and conditions in order to let you swiftly optimize Google My Business through a detailed guide. Make sure to go through it carefully and understand the rules.
Anyway, you can follow these quick tips when writing your GMB profile-
Use the total characters limit for the description (750 characters) and put down the key points within the first part of the content (~250 characters)
Try to make the content resemble your site's "About Us" section
Use your most wanted keywords here
Give pointers about your unique business and its benefits from the rest
Don't use any links or HTML
In addition, Google will automatically categorise your business profile. You can add secondary categories from the ones selected by Google to make your profile appear on multiple search results. After that, you get to select profile attributes that help increase your presence among the crowd.
Why do you want to rank on Google Map?
SEO Optimization is important for small businesses who want potential customers to find them through google my business listings. A recent study found that 61% of all mobile searches result in visits to local businesses, so using GMB for optimization can be a great way to drum up new business.
Optimizing local listings can help companies access a lot of new customers and make them visible to anyone searching for their services. Optimization is not just about getting traffic from the map results, but also from other search engines as well. Optimization gives your business an opportunity to have greater visibility on Google's non-GMB search results.
It shows that Optimization for SEO has been used by a growing number of businesses in recent years due to its many benefits and a great return on investment at a very low cost. Optimizing GMB play a huge role for small business because it tends to have 2 times more CTR than websites without any appearance on google maps does.
Optimizing Google My Business can provide a bump in customer traffic while increasing online presence for local businesses. There are plenty of reasons you want your business to rank on Google Maps. But, some of the most popular reasons would be because-
You want more people to know about your existence
You want to show up in search results for queries related to your products and services
You want to drive more foot traffic to your physical location
You want to appear in Google's Local 3-Pack (the top 3 local businesses that appear in search results)
Your competition is doing better than you in terms of GMB ranking and you need to catch up
If you answered yes to any of these reasons, then it is definitely worth your time (and money) to invest in optimizing your Google My Business listing.
Importance of Google Business Ranking and Map Card
It's important to use the Google business page for Optimization because it can help businesses build strong customer loyalty and get more potential customers visiting their physical locations. When you rank higher in google maps, your chances of getting more foot traffic increase.
GMB Listing Optimization gives greater visibility to google's non-GMB search results as well. Optimizing map listings need proper efforts and relevant on-page optimization tactics. A well-optimized GMB page can help businesses attract nearby customers and get more visibility on SERPs. And, optimizing your google my business listing is one of the best ways to increase your chances of being found by potential new customers.
With GMB, all the people surrounding your local area can see your business profile from mobile search results along with your business location. Optimizing your GMB profile can result in more website visits, phone calls, and customers walking into your store. When done correctly, Optimization can lead to better customer loyalty, increased brand awareness, and higher profits.
How to rank google my business?
Here are some quick steps you can take to rank Google My Business easily and successfully-
1) Make sure all of your information is accurate and up-to-date. This includes your business name, address, phone number, website URL, and hours of operation. If any of this information changes, make sure to update it on your GMB profile right away.
2) Add high-quality photos to your profile. These photos should give potential customers a good idea of what your business is like and what products or services you offer.
3) Optimize all of your business categories. Your GMB profile comes with a few different options for listing your business in relevant categories, so make sure you fill out as many as possible. Optimizing these categories will also help Google come up with more accurate keywords to associate your business with and rank you higher in search results.
4) Optimize your general information section. In this section, you can include brief details about your business that customers need to know before they go to visit or call you. This includes things like whether or not you accept credit cards, how big your establishment is, and what forms of payment are accepted.
5) Make use of the "additional places" section. If there are other businesses or locations associated with your company (like different branches or satellite offices), be sure to list them in the "additional places" section of your GMB profile. This will help Google associate your business with more relevant keywords and improve your local SEO.
6) Get customer reviews. Customer reviews are a valuable asset for any business, and they can be especially helpful for small businesses that are trying to rank higher in local search results. Encourage customers to leave honest reviews on your GMB profile and make it easy for them to do so.
How to take reviews for google my business?
Customer reviews are important for businesses of all sizes. They help customers learn about your business, what to expect, and can even help them decide if they want to do business with you. Reviews also show Google that your business is trustworthy and has a good reputation.
There are a few things you can do to encourage customers to leave reviews:
-Make sure your business is listed on Google Maps and Google+.
-Include a link to where customers can leave reviews on your website or blog.
-Display customer reviews prominently on your website or in your store.
-Reward customers who leave positive reviews with discounts or free promotions.
-Provide excellent customer service at all times.
If you take these steps, you can get more reviews for your business, which will, in turn, help you rank higher on the Google Map results. Optimizing GMB has a direct impact on the Optimization of Reviews.
Conclusion:
This guide is made to make you understand the importance of GMB for local SEO, how to optimize Google My Business, and what are the benefits you could get with it. We have inserted everything you need to know on GMB and we made it simple enough to not make you feel confused.
Just follow the steps and get your business to the next level. Adios!
Get Your
FREE

Video Audit